Top 10 Indications Your Phlebotomist Might Be Mentally Divergent:
10. "Which arm do you prefer we stick? The left? Okay." Then after waiting 10 minutes for an available left-handed (?) chair: "You know, you have much better veins in the right arm. Is there any reason you don't want us to stick that one?"
9. (Referring to my veins, I think): "Mmm, mmm, I just can't decide which one I want to stick! They both look good."
8. Constantly uses "stick" as a verb, until she begins to sound a little Patti Smith-ishly casual about it.
7. "Come on, squeeze that ball. Come on, squeeeeeeeze it. And release. And squeeeeeeeze. And release. That's it. Good."
6. *Prick* "Ow!" "Okay, let's get it into the vein now...." (WTF?)
5. "You've never passed out or anything while doing this, have you?"
4. Has some kind of nasal deformity/wound, and so is wearing a nose cast, thus: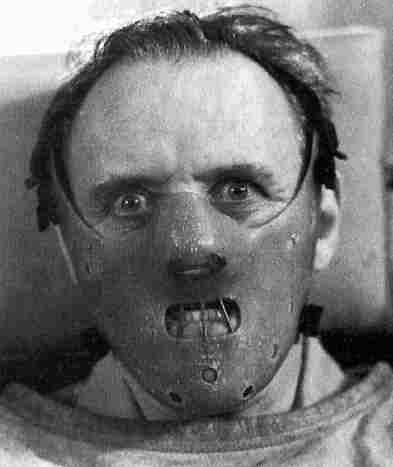 (Okay, not that bad, but disconcerting nonetheless.)
3. Constantly asks you if you'd like something to drink, then finally takes a hork off her own hip flask.
2. *Pop!* Needle's out. "You may go to the cantina now." Cues
Star Wars
band.
And the number one Indication Your Phlebotomist Might Be Mentally Divergent:
1. "So what are you doing after the bloodletting?"